Our strategy to continue growing and improve our market position is based essentially on:
<! -- // row inner -->
Actively seeking strategic opportunities to market other companies' products (in-licensing) in Spain and Portugal, either on an exclusive basis or under a system of co-marketing, co-branding or co-promotion and acquisition of products.
Entering into agreements granting marketing rights for our proprietary molecules (out-licensing) outside Spain.
<! -- // row inner -->
Current lines of development: ROVI is focused on the development of prolonged-release injectables through the ISM® (In Situ Microparticles) platform.
Establishing co-operation on R&D projects with companies and/or universities (co-development).
<! -- // row inner -->
Marketing new therapeutic indications developed for the products on our portfolio, the formulation of new products and the development of prolonged-release methods that enhance the efficiency and safety profiles of injectable compounds.
<! -- // row inner -->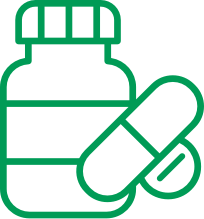 Pharmaceutical
Products
Our growth engines are: bemiparin, the new distribution licenses (Neparvis®, Mysimba®, Volutsa®, Orvatez® and Ulunar®), the existing pharmaceutical product portfolio, the new licenses for products granted to other companies and the potential marketing of our enoxaparin biosimilar.
There is an agreement with MSD that will allow us to launch four additional products over the next two years, which we trust will contribute to the Company's sustained long-term growth.
For ROVI, the pharmaceutical products marketed in Spain have a high strategic value, which will help to boost the importance of our presence over forthcoming years.
We also foresee that our importance will increase internationally, with our bet on the expansion of Bemiparin. This is why we have extended our presence to cover more than 55 countries.
Likewise, we hope to have a direct presence, with our enoxaparin biosimilar, in the main European markets and to expand our presence in the United States and emerging countries.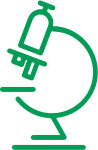 R&D
Our success is based on the constant effort we put into R&D. At present, we are concentrating on the glycomics and ISM® platform, the latter of which is our proprietary drug-released system, the objective of which is to improve patient adherence to treatment. We hope to commence the phase III clinical trial of Risperidone ISM®, the first candidate of our drug-release technology, used to treat schizophrenia, in the second quarter of 2017, after the success of the phase II "PRISMA-2" trial.
Additionally, it is forecast that the first clinical trials on humans with Letrozole ISM® (an aromatase inhibitor for the treatment of breast cancer) will begin in the second half of 2017.
We have a new plant that will allow us to manufacture new  ISM® -technology products for high-power active substances, as is the case of Letrozole.
Regarding the glycomics area, we have successfully completed the decentralized procedure to register our enoxaparin biosimilar. Consequently, the national phase of the registration process, which will foreseeably conclude with the granting of marketing authorization by the respective national authorities of each country, has commenced.

Contract
Manufacturing
We are striving to reinforce our contract manufacturing operations by acquiring new customers who help to maximize the potential of both our two injectables plants and the solid oral forms plant.
Both our Madrid injectables plant and our solid forms plant in Alcalá de Henares are approved by the United States FDA and the European health authorities. Our San Sebastián de los Reyes plant is likewise approved by the European health authorities. All three plants have significant production capacities and provide a service based on excellence.
One of the results of our efforts to foster the loyalty of our existing customers and acquire new ones has been that the contract with MSD for formulation and packaging of the medicines Maxalt® and Maxalt-MLT® has been extended until March 2020. Likewise, we began to manufacture Sintrom®  for Merus Labs in the third quarter of 2016.
<! -- // row inner -->