Our commitment to environmental protection is firm and constant and is integrated into our day-to-day activity.
We have an environmental management system based on the criteria set out in international standard ISO 14001:2015.
The certifications recognise the quality of our environmental management system and support our commitment to the environment beyond the requirements of current legislation.
Our commitment to the SDGs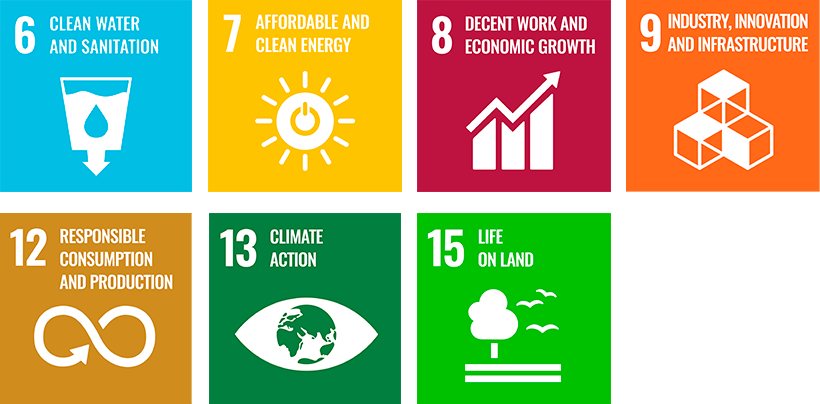 <! -- // row inner -->
Key indicators
Compensation of 100% of
Group's Scope 1 and 2 emissions (7,310 tonnes)
Contracts for 100% renewable energy at all the manufacturing plants and the Group's main offices and subsidiaries
<! -- // row inner -->
Policies and certificates
ROVI is committed to being an environmentally sustainable company. For this reason, it has implemented different mechanisms to protect the environment, which materialise in the following policies and certificates.
<! -- // row inner -->
Environmental protection incentives
The ROVI Group has obtained several grants for energy saving and efficiency within the framework of the IDEA (Institute for Energy Diversification and Saving) grant programme for energy saving in SMEs and large enterprises in the industrial sector, a programme cofinanced by the European Regional Development Fund (ERDF).
Improvement of energy efficiency in the pharmaceutical product development and preservation process at the Alcalá de Henares plant.
SEE PROJECT

Improvement of energy efficiency in the pharmaceutical product production process at the Granada plant.
SEE PROJECT


<! -- // row inner -->