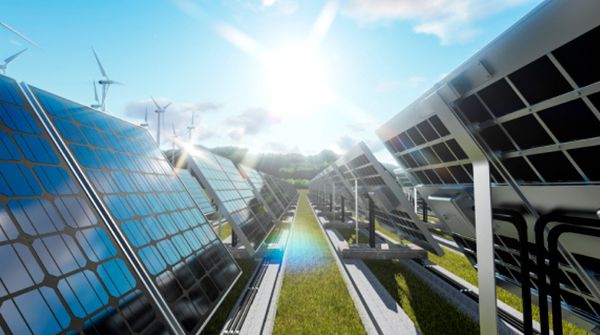 Climate change management, a priority for ROVI.
ROVI is aware of the important activity it carries on in the industrial area and the resulting environmental repercussions it may have on the surrounding area. In this respect, although ROVI's greenhouse gas emissions are below the legal limits, it is strongly committed to the fight against climate change. Therefore, for several years, it has had a Climate Change Policy, which has translated into a strategic framework called "AVOID, REDUCE AND COMPENSATE", aimed to optimise energy consumption in the course of its activities and based on the following principles:
AVOID
To this end, ROVI has signed contracts for renewable energy for the electricity required by the production plants. Thus, 100% of the production plants avoid the totality of emissions generated within Scope 2 of the Carbon Footprint relating to the acquisition of energy. Likewise, the Company is betting on increasing the self-supply of energy from renewable sources by installing photovoltaic panels at its production plants.
REDUCE
ROVI has implemented energy-efficiency projects that lead to savings on electricity and fuel consumption and allow direct Scope 1 emissions to be reduced.
COMPENSATE
ROVI voluntarily compensates the CO2 emissions that it has not been possible to avoid or reduce during the year. In line with this objective, the Company offset the totality of the Scopes 1 and 2 CO2 emissions that it was unable to avoid in 2022 through its collaboration in national and international projects aligned with the Sustainable Development Goals based on respecting and caring for the environment.