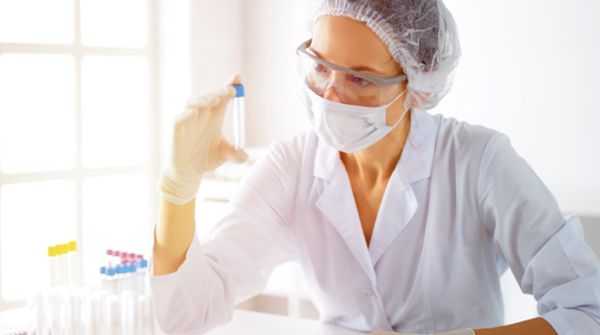 When providing high-quality medicines to customers, patients and healthcare professionals, it is extremely important to guarantee the efficacy and safety of ROVI's products.
Commitment to our customers, patients and healthcare professionals
Ensuring the Health and Safety of customers, patients and healthcare professionals is the key element that guides ROVI's development. To this end, the Group has both internal control tools, by applying Good Manufacturing Standards (GMS) and Good Distribution Practices (GDP), and external control tools, through ISO certifications, inspections by the health authorities and audits of partners, which guarantee aspects such as quality, lawfulness and proper application of its procedures.
The Quality Policy sets out ROVI's commitment in this respect and fixes the goal of continuous improvement in the service to customers, patients and healthcare professionals.
Ensuring product quality and safety
To assess compliance with the product quality and safety procedures, internal audits are conducted regularly at all Group facilities and the Management Committee also conducts annual reviews in which the main points to be improved are analysed.
Likewise, ROVI guarantees the safety of the product acquired by the consumers after passing a strict quality control through the external audits of the Spanish Agency of Medicines and Medical Devices (AEMP) (every 3 years) and the relevant healthcare authority of the country to which ROVI exports its products, in accordance with the applicable legislation, as well as the approval of various certifications, such as ISO 13485:2016 on quality management, ISO14001:2015 on environmental management, and standard SA8000 on corporate responsibility.
Ensuring patient safety in clinical trials
ROVI is especially committed to ensuring the safety of the subjects who take part in its clinical trials. These studies are essential to ensure that new treatments have been properly tested and are sufficiently safe and effective for the general public.
The Quality Management Policy of ROVI's Development, Manufacturing and Control Division ensures the existence of an efficient quality management system in trials, which complies with the relevant regulatory and safety requirements for the benefit of both the patient and the population, oriented at efficient and safe medicines.
ROVI shares information on its clinical trials in available public registers:
EU Clinical Trials Register:
EU Clinical Trials Register: EU Clinical Trials Register
U.S. Clinical Trials Register:  Home - ClinicalTrials.gov